Create a personal touch with a tailored wine bag
You're ready to head out the door to a friend's dinner party and want to take a gift for the host. What could be better suited than a delicious bottle of wine that can be kept for a later date or enjoyed in each other's company? An easy but effective gift that most dinner hosts would be happy to receive. A gift should send a signal. As a brand, you should be aware of which kind of signal you wish to send, as well as the kind of signal you want your customers to pass on to their social circle – with the gift as the messenger. The idea of the wine bags is to let you deliver a gift of wine – a gift that is adapted to the recipient and situation in question. This is made possible by the gift bag's many designs. These give you a wealth of possibilities, meaning you can adapt to your customer's wishes. You can add just the right personal touch with the help of a tailored wine bag.
Design and practicality go hand in hand
The wine bag of course needs to be able to bear the weight of the wine, but it also needs to evoke emotions in the recipient. For this reason, it's important for the aesthetics and the practicality to work together. In this wine bag, practical details such as surfaces, materials and handles have been taken into account, and these can make a difference in terms of price, durability and appearance. What's practical about wine bags like these is the built-in handle, amongst other things, which makes it easy for your customers to bring the gift along with them. But don't forget the bag's design. In this case, we've thought about how the graphic effect is expressed. The top priority is to evoke a feeling in the recipient, and you can do this with colours, graphics, patterns and design. The bag's appearance is therefore just as important as its practicality

Same bag, different designs
The bag's size and material are the same, but the design is tailored and adapted to each individual situation, season and recipient. This way, a sense of harmony is achieved between the gift, which in this case is the wine, and the situation or occasion. This wine bag comes in all kinds of designs. There are designs that are based on seasons, where you can find everything from autumn and winter designs with Christmas baubles and snowflakes to spring and summer designs with flowers and bright colours. The design changes depending on the season, which gives your gift a really special look and puts the recipient in just the right mood. Graphics can also help create a particular mood. The graphic design of the wine bags provides a feeling of elegance and luxury. In this case, the slim bag is wrapped in repetitive patterns and fine lines. The repeated patterns can give the design a sense of calm, and the same goes for the subdued colours. This wine bag design can be a good match for occasions that aren't season-based for a different type of gift. For example, if you choose a wine bag with a graphic design reminiscent of herringbone wood flooring – static and sharp at the same time – you can express luxury and quality. Therefore, think about what you want to signify with your gift bags and which situations you wish to express it in.

Get a handle on the design
It's not just the design on the bag that gives it a special look. The handle can also create different impressions, depending on which material is used. Some have a rougher look with round cords reminiscent of rope, while others have flat ribbons with shiny surfaces. The rope-like cords can create a contrast against stylish, uniform designs, while the flat ribbons can give the wine bag an upmarket look. At the same time, the flat ribbons can emphasise seasonal designs that go with the festivities of Christmas or New Year. The colour of the handle also plays a significant role, as it can harmonise with the different patterns or be used as a contrast.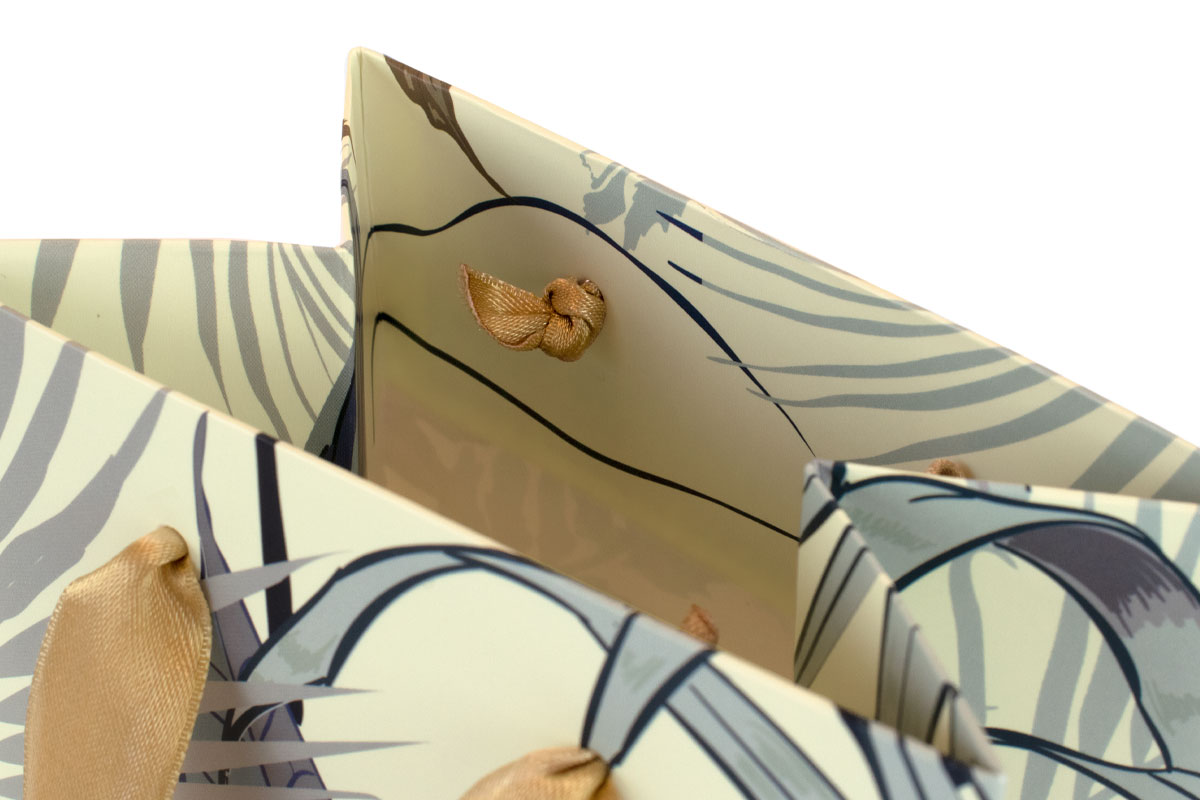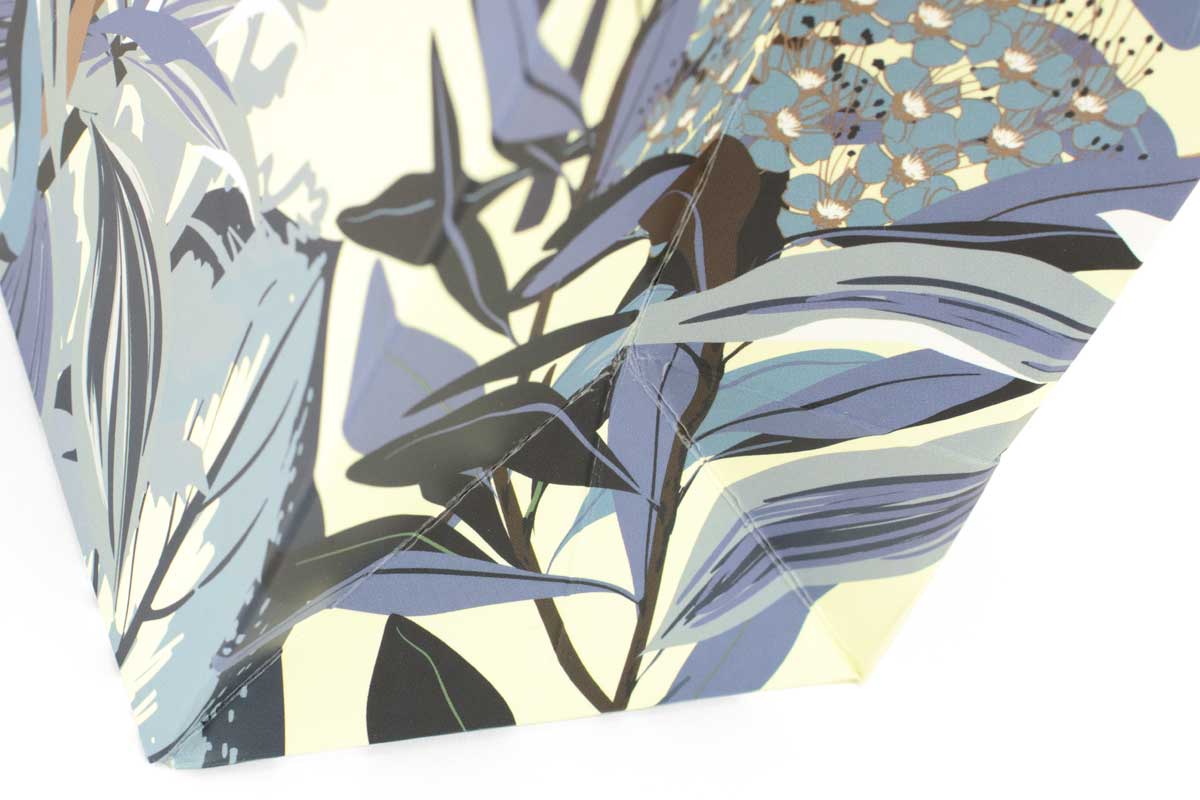 Use the concept for other types of products
The idea of keeping the same bag but with different designs for different situations and recipients can also be used in connection with other types of products. This could be, for example, a jewellery or clothing bag, or any gift bag that can hold a gift from your brand. That way, you can keep the packaging consistent, yet design it for different needs.