Terracotta has become the new black
Black and white is often used as a classic and beautiful solution for stylish and elegant packaging, but here is a brand that has decided to stand out in the high-end fashion segment.
They've gone from a classic cream and black scheme for bags, boxes and gift boxes, to a bold, vibrant terracotta colour on coloured paper throughout their packaging range. A breath of fresh air that can blow through all the brand's packaging pieces, with cream-coloured details softening the deep earthy red colour.
Packaging for the senses
It takes courage to stand out and with a focus on the bold terracotta colour that is a delight to the eye, details such as soft cream silk handles and raised embossed logo on the luxury bags have been added.
Complementing the packaging range, the tissue paper is also beautifully presented in a cream colour that emphasises the delicacy of the material itself and provides a soothing contrast to the fiery terracotta colour. Hangers are also available in the calm muted cream so that any garment can look beautiful and colourful when hanging in stores.
This unified packaging range is a great example of a department store thinking about its brand as an extension of their universe of big luxury brands.
Eco-friendly options set the framework for packaging design
The desire to make more eco-friendly options is a natural part of the design process.
A special seal on gift boxes and crates creates a unique experience of the product and exudes luxury. An older design of a gift box with a magnetic seal was changed to a smart Velcro closure, allowing the terracotta-coloured gift boxes to be closed easily and elegantly. This is not only a design statement but also means that the boxes are not only reusable as before, but also recyclable.
In the new design brief, more environmentally conscious choices were an important part of everything from material selection to design expression. Previously, all products were laminated with a plastic coating, which has now been removed. This means that recyclability has been put at the forefront. Instead of ending up in residual waste, the vast majority of packaging types can be recycled. At the same time, thought has been given to the look, which is both quality-conscious and durable.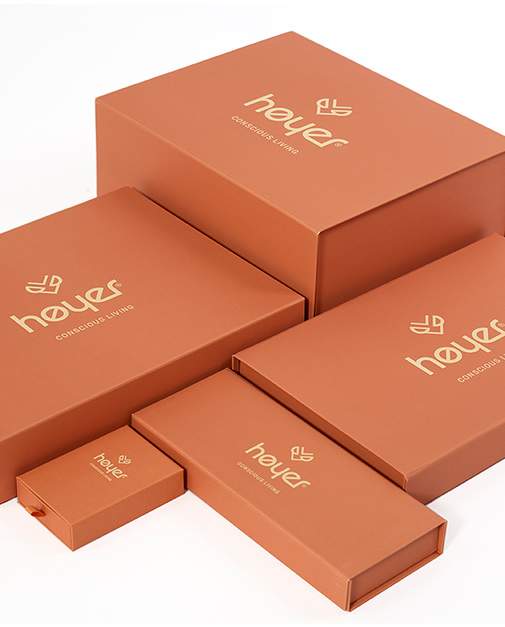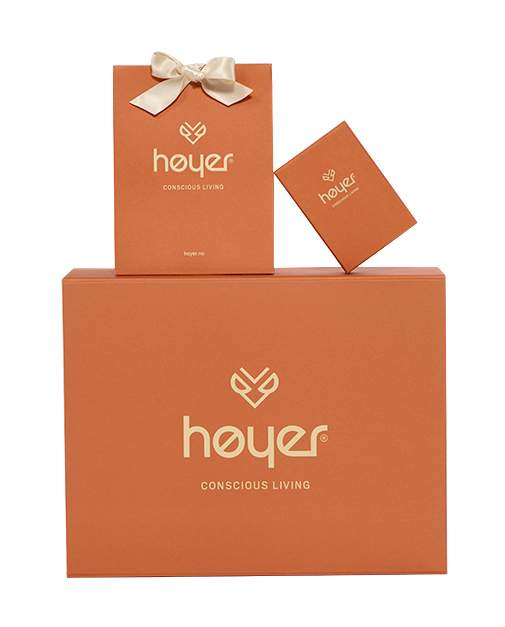 Other stories
Design is key
Your shipping box doesn't have to be boring. With a few tweaks in graphics and colour scheme, it can make your customers say WOW!
Visit creative lab