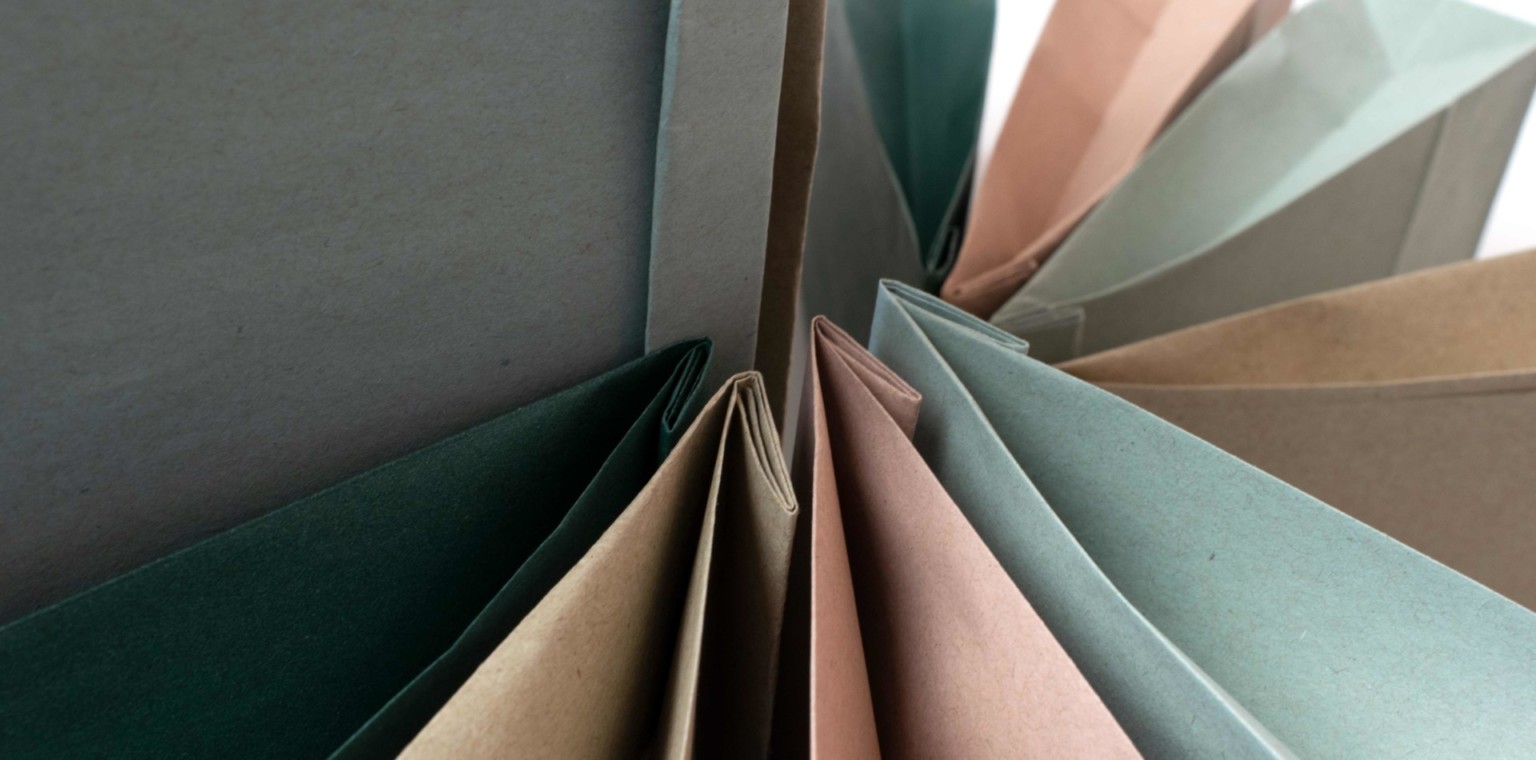 Spring's bags for gifts and shipping
Your packaging tells a story
Discover a world of beautiful packaging at Scanlux Packaging, where our designers have integrated current trends into stylish designs. Packaging is incredibly important for the general customer experience, whether we're shopping online or in a physical store, so find the right bags for your business here – both for physical stores and webshops. We ship within 24 hours and you get free shipping on purchases of over £300.
Beautiful paper bags
Our beautiful paper gift bags are available in four stylish colours on brown kraft paper. They're as charming as they are practical when it comes to packaging small items. Fold the top in so that it creates a little handle to carry the bag by or fold the top down and fasten it with a sticker. It couldn't be easier! The stylish paper bags don't have a handle – meaning you can give them to customers for free without having to charge 10p for a bag.
Velour bags
The new velour bags from Scanlux Packaging are ideal for those who want to give their customers a luxurious experience that goes beyond the ordinary. With the velour gift bag, you can elevate your packaging to new heights while also elevating your customers' perception of your store and brand. It's a way to show you live up to high standards of quality and have a focus on luxury. It also says something about your brands values, as it signifies that you choose to really pamper your customers.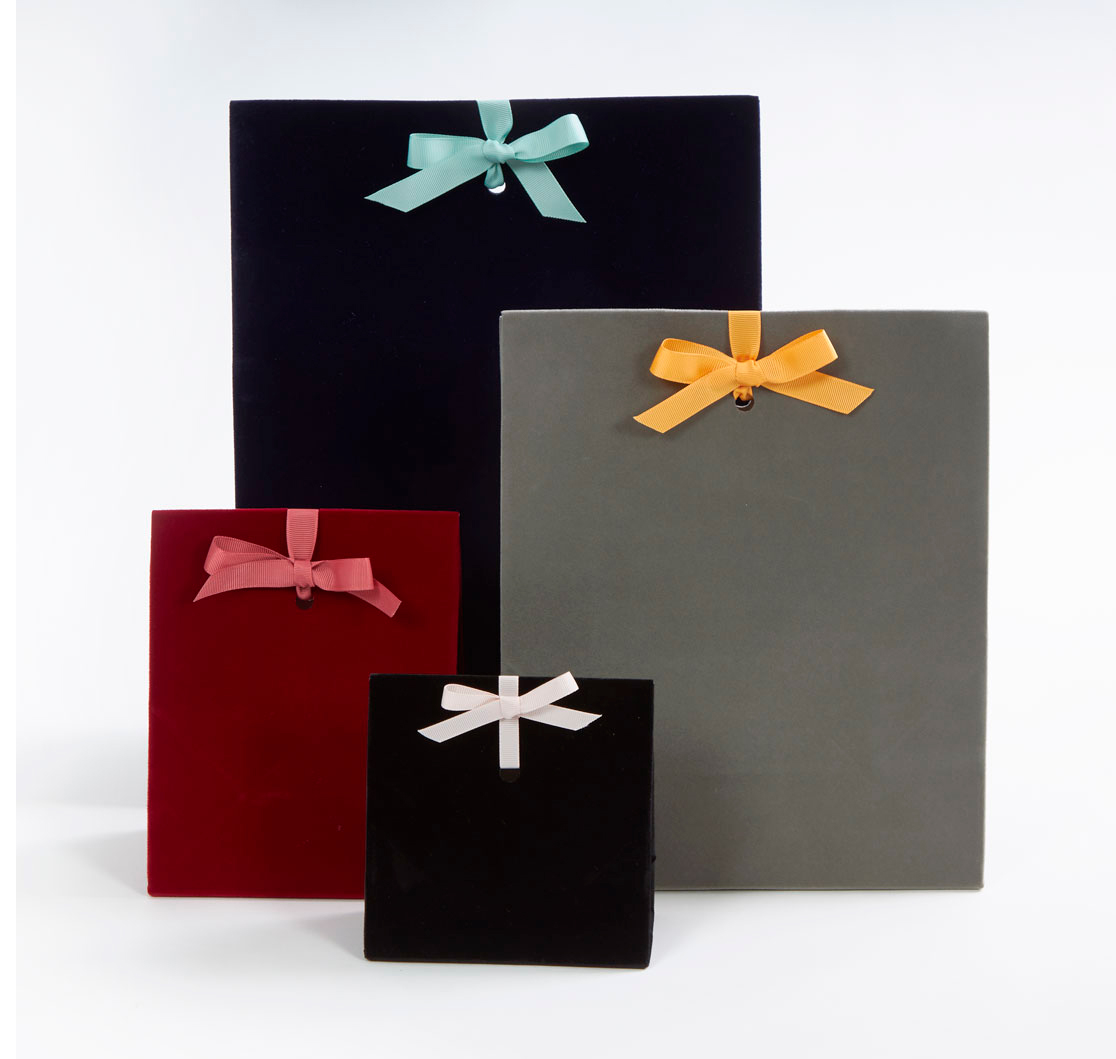 Strong bags for shipping
For smaller items, kraft paper bags are stylish, easy to handle and sustainable. Show your green profile through your shipping packaging. The bags come with a double tape closure and perforations so customers can easily return items. In addition, you can have your logo printed on the bags so that you can achieve more visibility and brand recognition. Talk to our packaging specialists about what suits your store.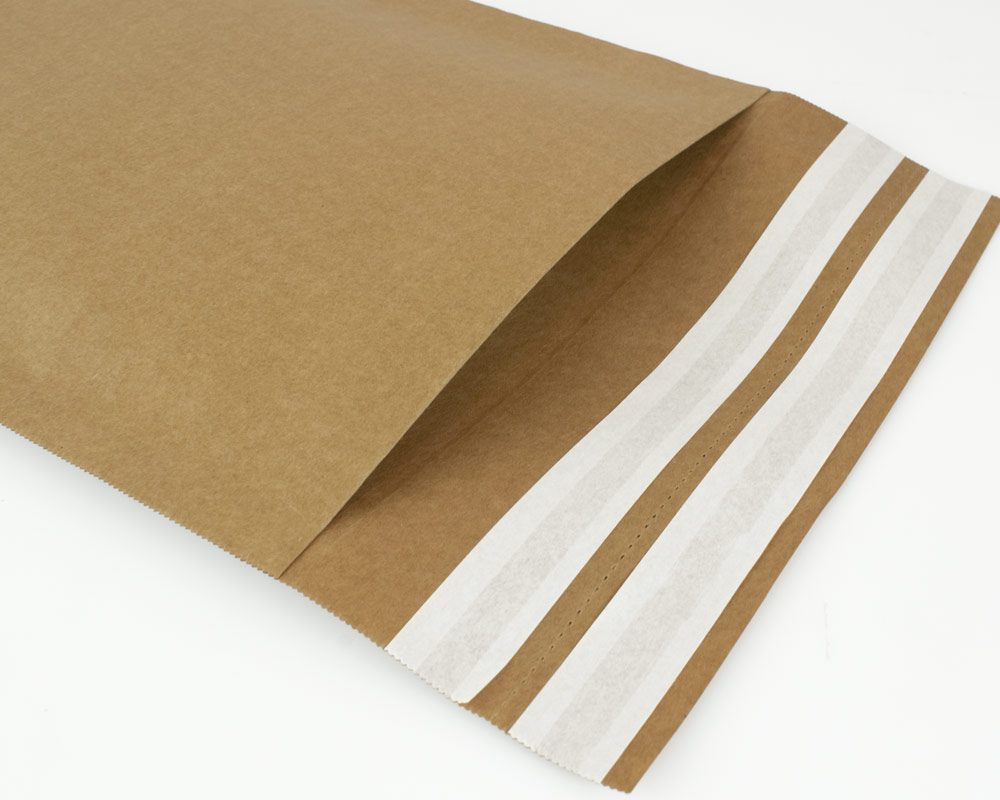 Luxury gift bags
Take a close look at this luxury gift bag and you will notice the texture that creates a pattern similar to woven fabric. This gift bag is made of white, sustainable kraft paper and has a retro deluxe look combined with the colour and texture. The bags are available in dark petrol and dusty green and radiate luxury and care for your customers. Use them for fashion, jewellery, lingerie and interiors and fasten the bag with a stylish ribbon.
Let our packaging specialists help
If you've been inspired to get shipping packaging with your own design, our packaging specialists are ready to help you. You can get your own design on your shipping packaging by filling out the form below.
We will help create unique packaging that suits your brand.
We design and make packaging with your own unique print and logo.
Have a chat with one of our packaging specialists today.
Was this article helpful?