Packing and equipment for your store
We carry a wide range og packing and associated equipment at Scanlux Packaging. This includes everything from racks to corrugated cardboard. Explore the many products that are crucial for make day-to-day tasks. We're passionate about all things packaging at Scanlux Packaging, whether it's decorative or protective. Read more about our competencies.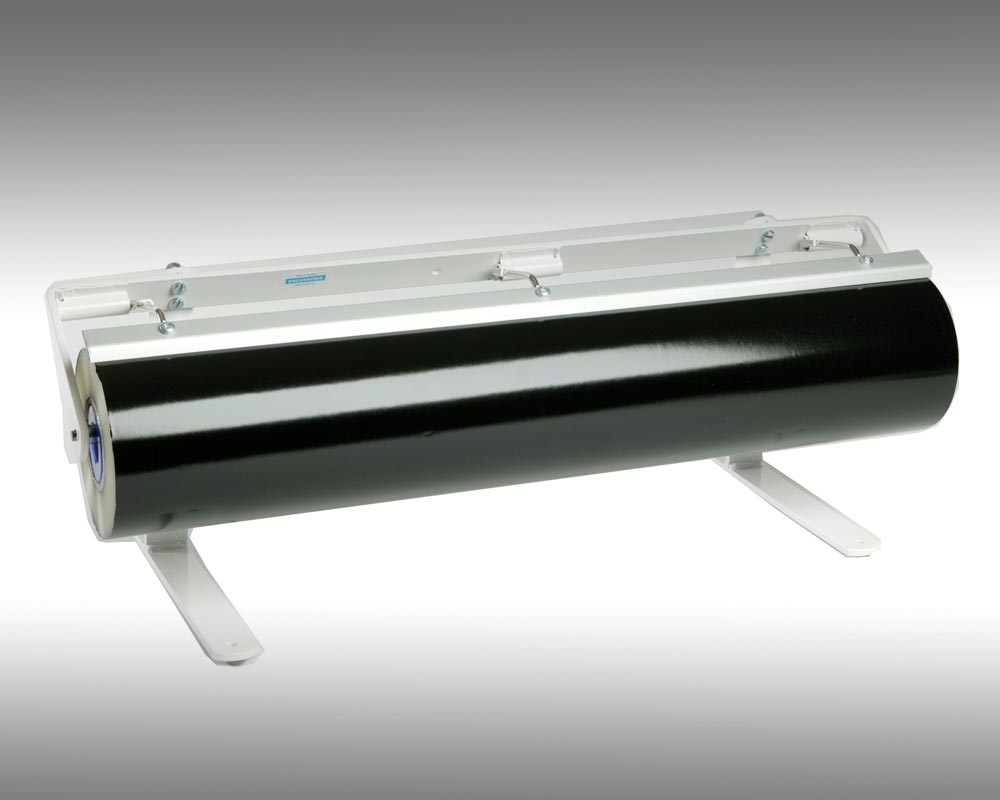 Racks and holders for day-to-day use
One material alone won't do, if it's efficiency you're striving for in everyday packaging. Dedicated wrapping paper racks and holders mounted on the wall and the table makes it easy to work with wrapping paper and cellophane. Our ordinary rack for gift paper is easy to mount on the wall and is available in two different widths (15.7 and 23.6 inches), each compatible with the majority of our wrapping paper lineup. Please note that stands and wall brackets are ordered separately. There's also a double rack if your store often wraps gifts in different sizes. This makes the change of wrapping paper size more efficient. The rack is mounted horizontally and the short distance between racks ensures comparability with most ordinary tables. Our webshop makes it easy to identify which wrapping paper is suitable for the different racks.
However, a cut stand is preferable if its's efficiency in making strips of cellophane you're after. Just cut off the desired length with the cutter before wrapping the gift. Our cellophane rolls are fully compatible with the cut stand.
Rolls of corrugated cardboard in different sizes
Corrugated cardboard is among the most flexible – and popular – methods for packing. Corrugated cardboard is the ideal materials for securing fragile products of varying sizes. Among its many qualities, it's light in weight, low cost and natural shock absorption – and eco-friendly to boot. It also have an isolating quality, which largely shields it from swinging temperatures. All our rolls of cardboard is of the same length, but comes in five different widths for ease of use without making further adjustments while packing the products. The brown cardboard is riled for ease of use on small corners.
There are more parcels being shipped than ever and many companies have made shipping of parcels an integral part of the business. It's important to secure the product when it's being sent through a parcel service. The sender is responsible for the condition the product arrives in, and this is where cardboard come in handy. Just like bubblewrap, corrugated cardboard is a suitable material for the packing of small and fragile items, and for filling out larger parcels. In other words, it's a must have for webshops or for companies that ships products. The flexibility of the corrugated cardboard makes it easy to use on items marked for shipments.
Dispensers for tape and ribbons
Our tape and ribbon stand makes gift wrapping a quick task. It's perfect for the store desk and with built-in scissor and tape cutter it only takes a few seconds to cut the desired length of ribbon and tape. The stand also comes with holder for pens and scissors and is made of durable and sturdy material so it doesn't glide during use.
Enviromental-certified packaging
Responsible & unique