Surprise and pamper your customers with a velour gift bag
Imagine a birthday or Christmas: You receive a gift in a classic gift bag. But this time, there's something different about it. The gift bag has a gorgeous upmarket look, covered in velour. Guests comment on it and feel the soft surface. A gift that's sure to attract attention and make your customers feel pampered.
Attract attention with a gorgeous velour bag
The velour bag is unique. With its extra element and potential to surprise, it can give your customers a completely different experience. First, they think it's a classic
gift bag
, until they pick it up and think "wow". It feels different. It's soft and stylish. Not something you tend to associate with this kind of gift bag.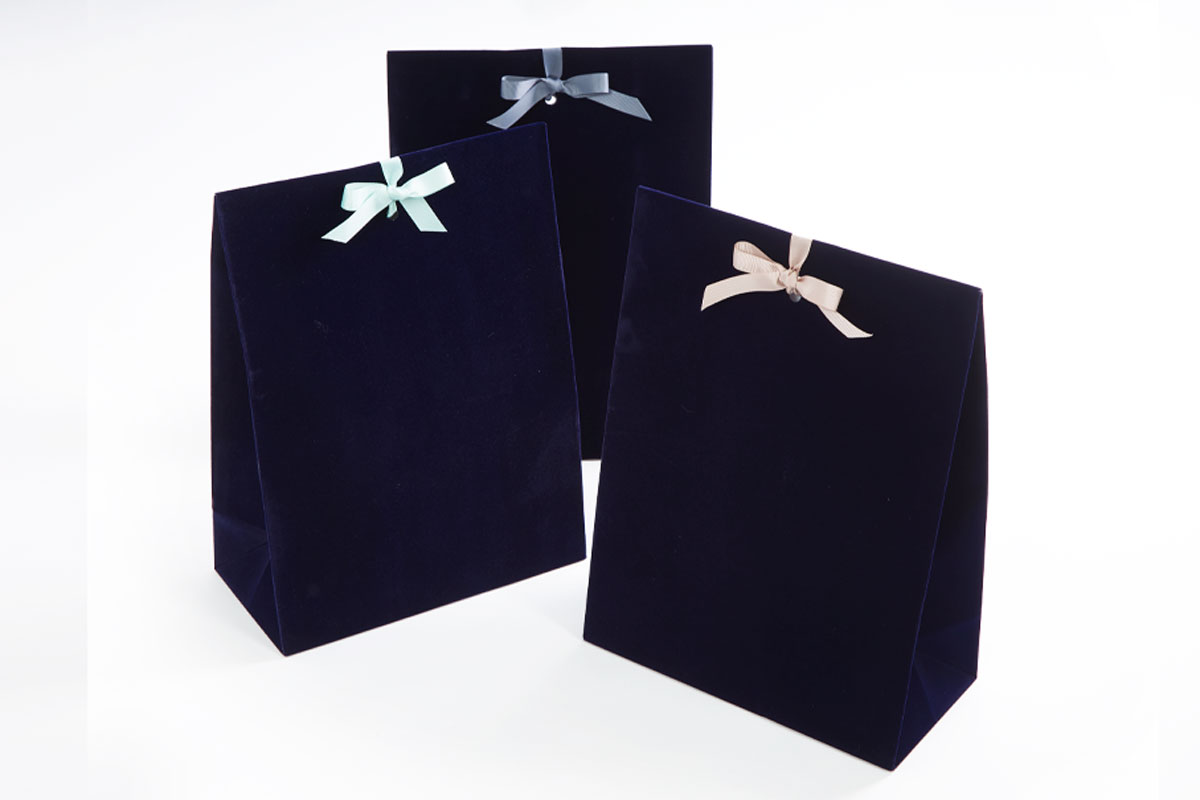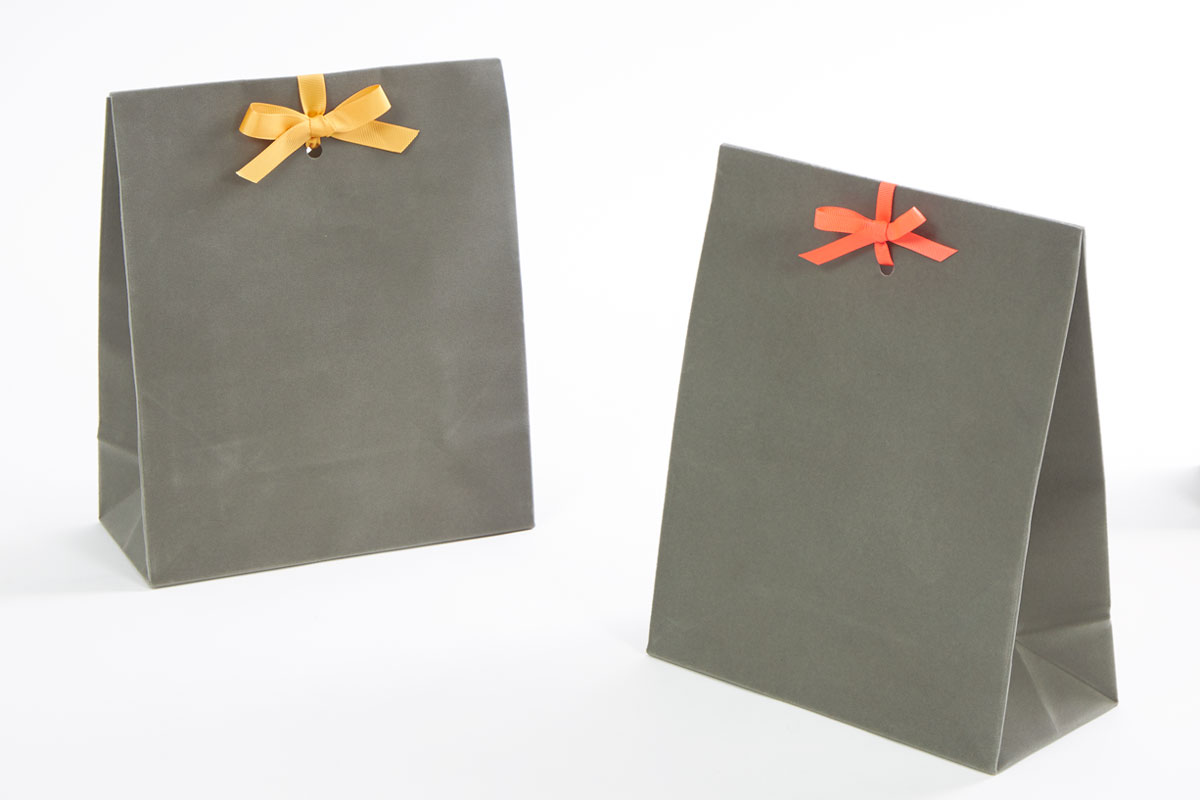 The velour bag is interesting both in terms of look and feel. You may not notice it from a distance, but when you come closer, you become curious and can't help but pick it up and touch it. This gift bag is ideal for those who want to give their customers an experience that goes beyond the everyday. With the velour gift bag, you can elevate your packaging to new heights and enhance the experience customers have in your store and in relation to your brand. It's a way to show that you live up to high standards of quality and have a focus on exclusivity. It also says something about your brand's values. It signals that you choose to pamper your customers.
An idea that's been long in the making
The idea for the velour gift bag first saw the light of day several years ago in connection with the production of a Trend Book – a giant inspiration book showing the latest trends and designs. At that time, the velour bag only existed as a sketch, when the desire arose to combine a trend with something as classic as a gift bag, giving it an upmarket look. The idea behind the velour bag is not new, but it has been waiting for the perfect time to come to fruition. Velour isn't the easiest material to work with, so there have been a number of challenges preceding the arrival of the final design. Several methods of creating the best solution have been tried out. In the end, the choice fell on an innovative and costly process, which results in a very high-quality product and creates the upmarket look. The velour is dense, soft and saturated in colour, and the gift bag has a unique look and material.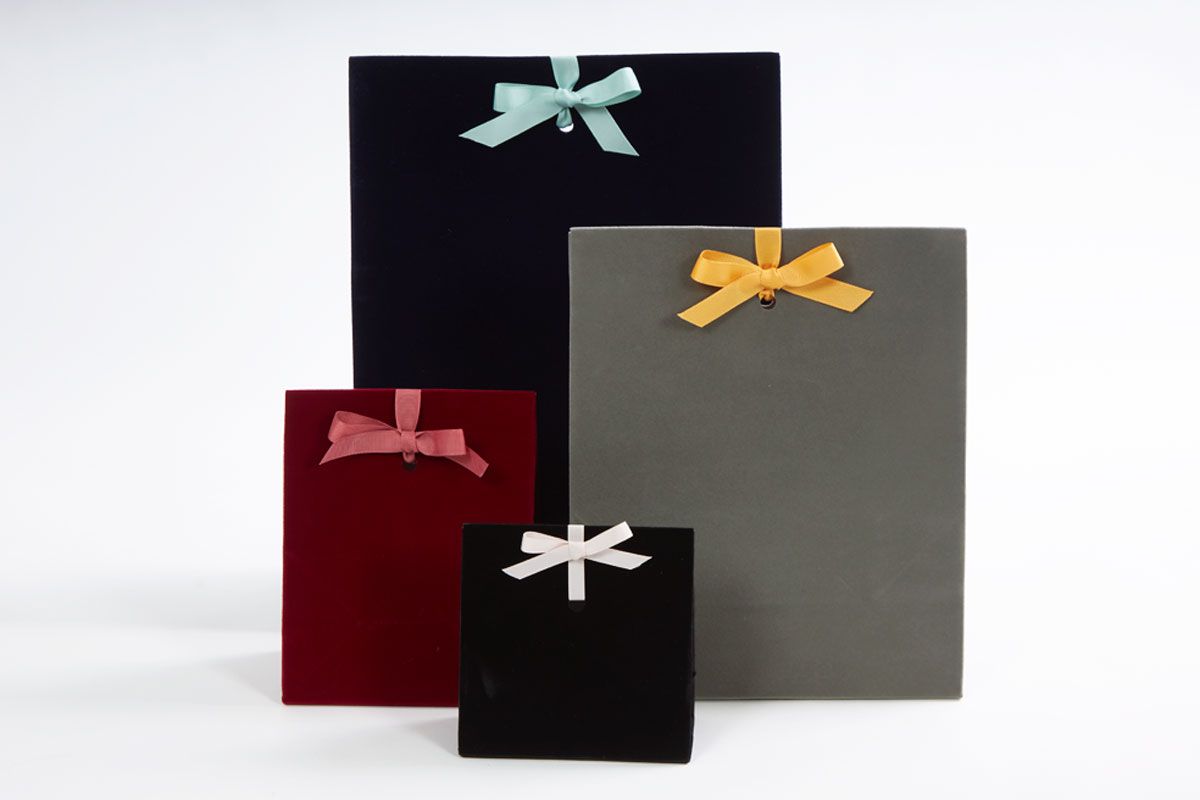 Different colours and purposes
Typically, gift bags are designed in four sizes in the same colour. This velour bag, on the other hand, comes in four sizes in four different colours. The smallest velour bag is black, the idea behind this being that it can be used for, for example, jewellery shops that want to place expensive jewellery inside them. The largest bag is royal blue and is large enough to contain clothes, and it's therefore ideal to use in clothing stores. In this way, the different colours and sizes have been thought into a bigger picture that includes what they might be used for, but of course they can be used in many other ways. The mind's the limit, so no matter what kind of store or brand you have, you can find a velour bag that matches your brand.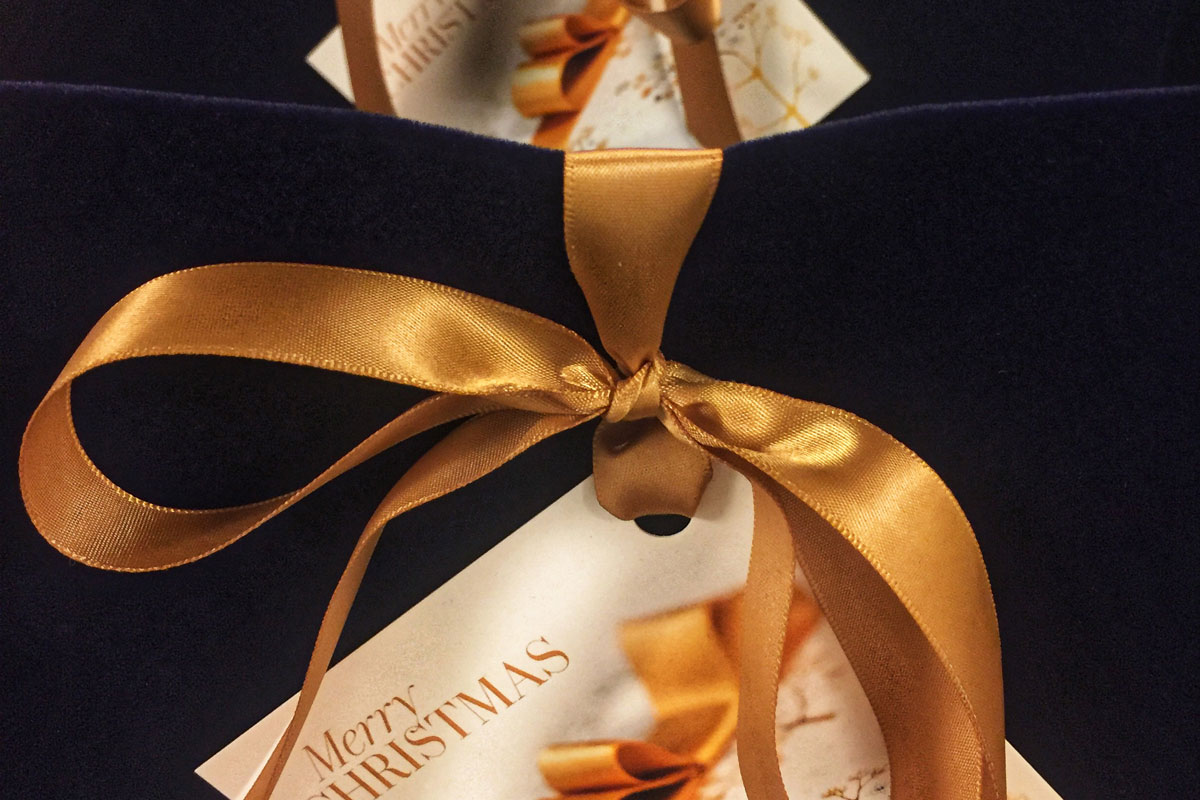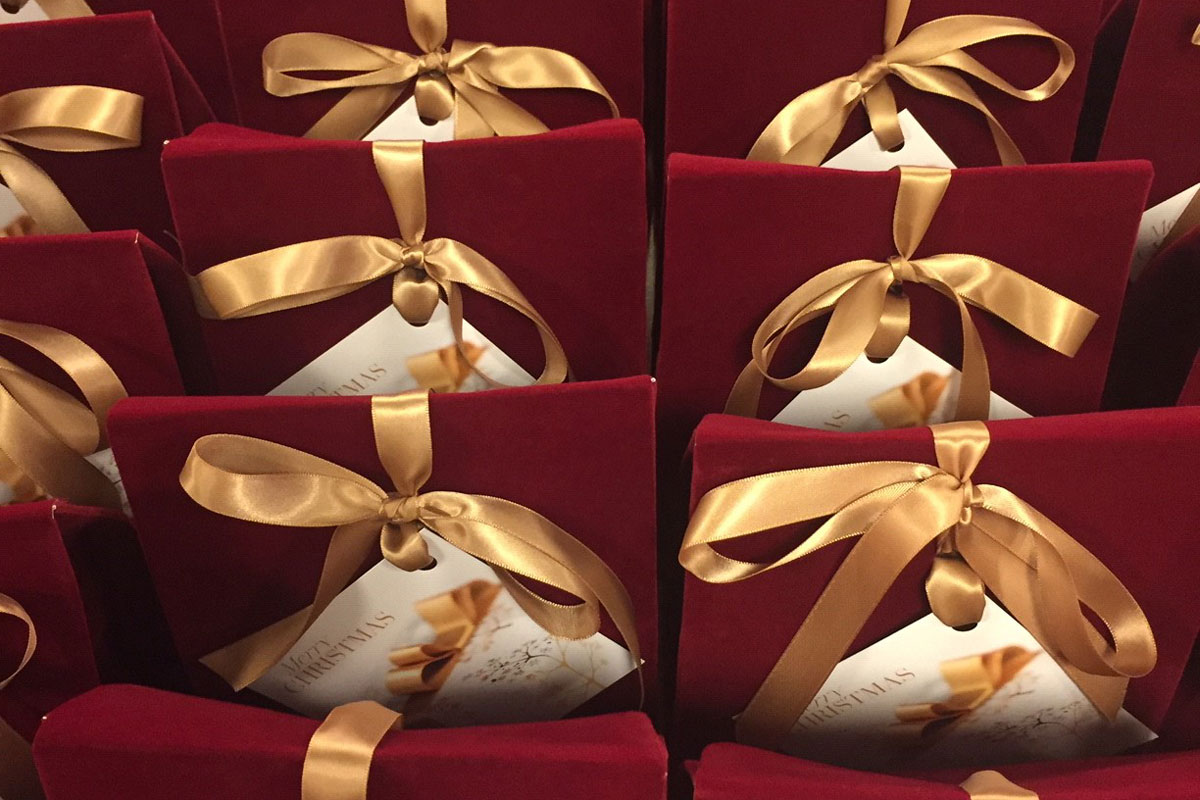 The regular gift bags typically have a tape strip for a closure. Due to the velour, a tape strip cannot keep the bag closed, so there is instead a hole for a ribbon. An advantage of the ribbon is that it complements the upmarket look, especially when you go for quality ribbons in silk or grosgrain. You can also reuse the bag due to the lack of tape strip on the bag. This gives you the opportunity to pass on the unique experience to someone else. At Scanlux, we are the first to make this type of gift bag in velour. So if you want to be one of the first to pamper your customers and give them an extraordinary experience, the velour bag is a great example of an innovative design that can make this happen.
Yes please! I would like to learn more