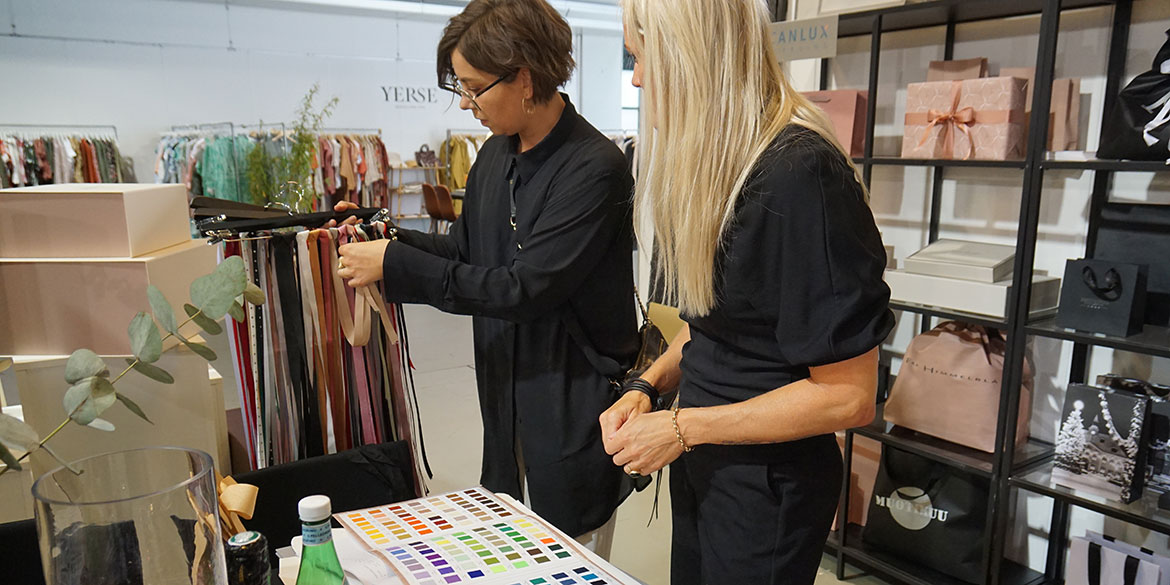 Meet us at the trade fairs in 2022
Our trade fair team is ready for some intense and exciting trade fair days in Hamburg, Herning and Stockholm in January, February and April 2022. This year, we will once again be launching hundreds of new sustainable and creative packaging designs within webshop and retail packaging. We can assist you all the way from idea to production. At our stand, you will find a comprehensive range of gift wrap, gift bags, boxes, tissue paper, ribbons, wine packaging and accessories that constitute a complete and cohesive packaging solution for your webshop and physical stores.
Find us here
The Nordstil Winter
 fair in Hamburg is the largest lifestyle and fashion fair in Northern Germany. Here you can discover the latest German and Nordic trends in design, home, garden, giftware, jewellery and fashion.
Formland, Herning
is Denmark's largest design fair, which for almost 40 years has gathered professionals from home and abroad with a passion for design and interiors. Here retailers will find news and trends within Nordic design and interiors for the present and for the near future.
Retail TECH, e-Commerce Expo &
Mark Tech Expo 2022
– is the Nordic region's leading meeting place, conference and trade fair for the future of commerce, e-commerce and marketing. The three-in-one fair is a hub for all of Sweden's e-retailers, who come to discover the new innovative technology that will shape the future of e-commerce, which is more relevant than ever to the modern consumer.
Nordstil Winter – Hamburg
15. – 17. January 2022
Stand:
Stand A4.0 C40
Address: Hamburg Messe und Congress GmbH Messeplatz 1 DE – 20357 Hamburg
Formland – Herning
3. – 6. February 2022
Stand:
H6020
Address: MCH Messecenter Herning Vardevej 1 DK – 7400 Herning
Retail TECH, e-Commerce Expo & Mark Tech Expo 2022
NEW DATE: 20. – 21. April 2022
Stand:
Stand F:07
Address: Kistamässan Arne Beurlings Torg 5 SE – 164 40 KISTA
Our packaging specialists are ready to help you
Come and meet one of our packaging specialists. We work with retail chains across Europe every day and have years of experience and expertise in branding, design, materials and sustainability in packaging. We invite you to a whole new world of design possibilities.
15% discount on the assortment at our webshop
You will receive a 15% discount on our normal webshop prices when you order at our stand during the fair. Ask for the discount at the stand and we'll help you find the right design for your business. In addition, we offer free shipping on orders over £XX
Feel safe when attending the fair
You can feel completely safe going to a trade fair. All fairs comply with current guidelines on corona restrictions. See more on the fairs' own websites. We look forward to seeing you!
Was this article helpful?