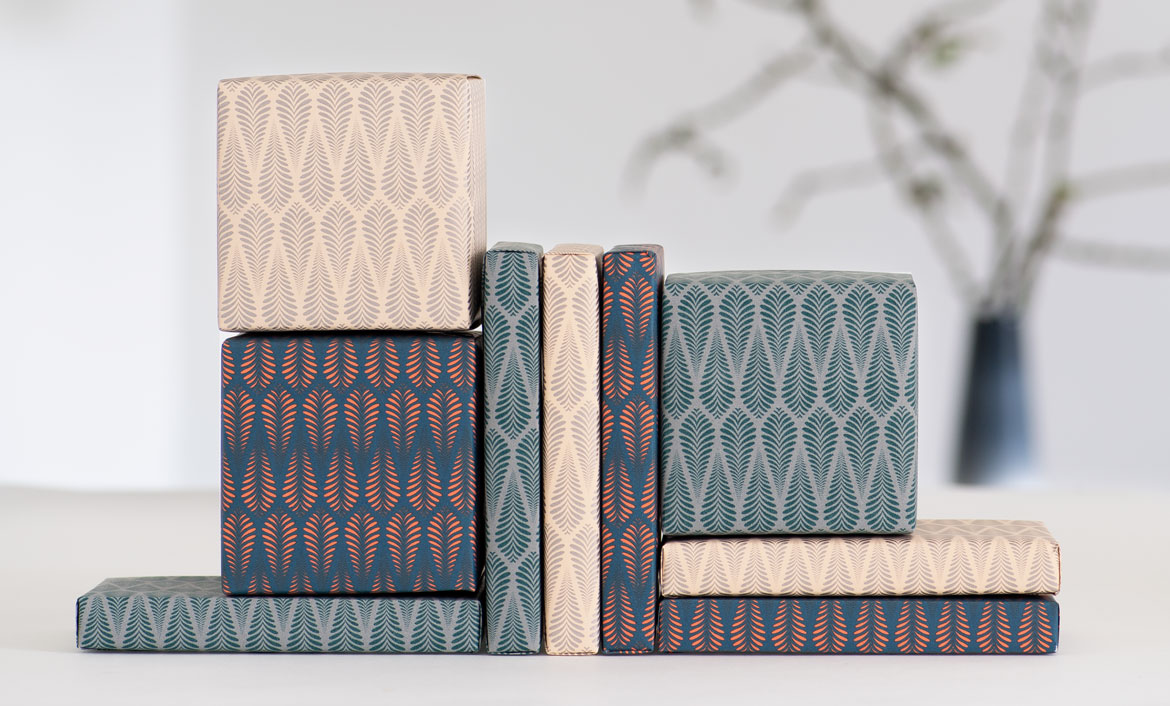 Design wrapping paper for your business
Choose a design for your wrapping paper and select the colours yourself
A well-thought-out packaging design gives your customers an even better experience when they shop at your company, and you can now design wrapping paper that suits your company quickly and easily. To simplify the process for you, we have selected a number of wrapping paper designs that you can use. All you have to do is adjust the colours so that the end result suits the purpose you will be using the gift wrap for. By selecting colours that are already included in your colour palette, you can create knowledge of your brand. This will appeal to your customer's taste and lifestyle, and your loyal customers will recognise you from the colour choice alone. Whether you are running a campaign or want to treat your customers to wrapping paper in seasonal colours, you can design your wrapping paper so that it perfectly suits the purpose.
You select the colours
Once you have chosen which pattern you would like, you can start playing with different colours. The selection is huge, as you can choose from any of the colours in Pantone's colour palette (Pantone colours are colour swatches that are used for printing).
Inspiration that gets you thinking
Let your creative juices flow and play around with colours to find just the right look for your brand – here are just a few examples. We hope they will inspire you to explore further…
Simple and strong
We will never get tired of elegant geometrical patterns. They are expressive without being too forceful. Does your brand say zig-zags, triangles or polka dots? Add your brand's colours so your customers can recognise it is from you. Which pattern best suits your business?
Northern Sky
Golden Prism
Triangles
Zig-Zag
Deco
Retro Royal
Splash
Graphic Crystal
Vintage
Multi Stripes
Straight Dots
Nature is for everyone!
Nature's motifs give us a sense of calm and happiness. This could mean a directly reproduced image, or a design inspired by the many natural patterns that surround us. Give nature new life with your colour choice, and be inspired by the season, occasion or your brand identity. Find your natural choice here:
Silver Peacock
Retro Feathers
Floating Leaves
Curved Hosta
Epic Flower
Fontaine
Wallpaper Leaves
Big Leaf
Small Trees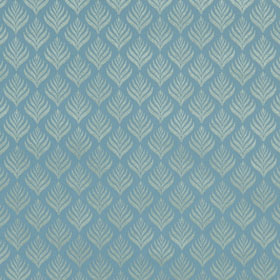 Fan
Christmas in your brand's colours
Can a Christmas tree be orange or pinecones blue? Be bold and gives the classic Christmas motifs a little twist in your brand's colours. It is a fun way to draw attention and make your customers sure to remember you. What colour will your Christmas be?
Star
Lace Snowflake
Soft Cones
Midnight Snow
Blue Star
Slice of Christmas
Little Hearts
Classic Christmas
Marble Tiles
Royal Christmas
Black Fir
Star Globes
Let your inner child loose!
Kids love cheerful colours and fun motifs, so package your products with funny animals that suit the time of year, your brand or the occasion! Play around with the design.
Eyes on You
Here is how to do it
There are plenty of options when it comes to both design and colour choice, and at first sight, it might seem overwhelming ‒ but do not be intimidated! Our packaging specialists will help you with the process, but there are a couple of things that are worth thinking about before we start helping you proceed:
1. Choose your design
Think about which occasion you will be using your wrapping paper for. Will you be using the wrapping paper daily or does it have to be able to create a specific mood, such as Christmas or spring? Take a look at the selected designs you can choose from on this page.
2. Choose your colours
Think about whether you wish to use your existing company colours, or perhaps a colour to launch a campaign with, for example. You can consider using wrapping paper with the same pattern but in different colours for different occasions and purposes, such as winter, summer, Christmas, Black Friday, etc. Once you have thought about your options, chat to one of our packaging specialists. They can give you advice and guidance, and will help you create beautiful finished wrapping paper.
The offer applies to purchases of at least 25 rolls of wrapping paper in the same design
Let us know how we can help you
Our packaging specialists will call you, and you can find just the right solution together. The offer applies only to orders of at least 25 rolls of wrapping paper per design.
Want our help?
We will help create unique packaging that suits your brand. We design and make packaging with your own unique print and logo. Have a chat with one of our packaging specialists today.
Was this article helpful?